Located in Sydney, the state capital of New South Wales and the most populous city in Australia and Oceania, Tokunbo Orimobi is perfectly placed to offer its internationally acclaimed bespoke legal solutions to clients in the pacific region.
At Tokunbo Orimobi, we have a true partnering model, working with clients and advisers to build long term relationships, where we originate opportunities solving our clients' capital and strategic needs. 
We have built a people-centric business from day one. By making use of modern systems and technology, our team are freed up from bureaucracy and administration to really focus on doing what they do best – solving complex client problems. Our areas of expertise include Mergers & Acquisition, Capital Markets, Restructuring and Special Situations, Private Equity and Venture Capital, Finance, Alternative Lending and Debt Trading.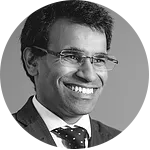 Mayank is a banking and finance partner focused on leveraged finance, corporate finance, projects finance and distressed lending.
News and publications coming soon